Beautiful White Dove Releases
Weddings ~ Funerals ~ Memorials ~ Anniversaries ~ Other Special Occasions
(843) 310-2214
White dove releases are one of the most beautiful and enchanting enhancements to any wedding celebration.
White doves are such strikingly beautiful yet simple creatures that for centuries have represented love, peace, fidelity and prosperity. Once you are announced as husband and wife, you release the doves to soar to the sky then join together and fly off in unison, symbolizing the journey into your new life together, as one.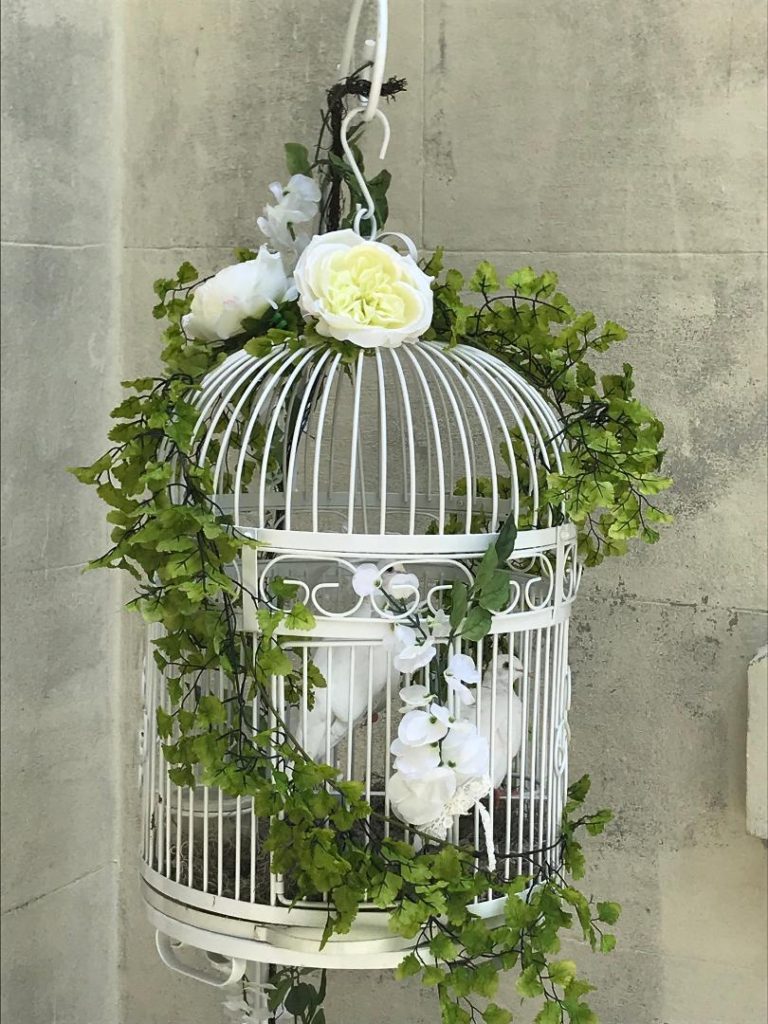 Your package starts with the display of a pair of cooing smaller snow white doves in an ornate cage then ends with the grandeur and awe of the white dove release. We have several options for your special day. You may release your doves from beautiful heart-shaped baskets or you may release them by hand. We offer the standard two-bird package or you may decide to add a bird or more to be released off to the side to represent the spirit of someone who was not able to be present for your special day. If you'd like, you may also add a flurry of birds after your first two as a dramatic addition, representing the love and support of family and friends. We also provide you with a reading that explains the symbolism of the birds and can be read by the pastor or friend just prior to the dove release.   This reading is framed with a feather of the birds and is for you to keep.
We typically plan the dove release either right after the first kiss in an outdoor ceremony or in front of the awaiting guests after the couple leaves the building or church. These gorgeous creatures will take off separately to the sky then as they begin to circle, you will see them all join up as one spectacular flock, and circle a few more times before finally setting off for home. It's an extraordinary sight to behold.
Please contact us for pricing and package information. Prices include handler, doves, baskets, display cage with small doves and a personalized reading. Pickup of doves is also available for a reduced price.